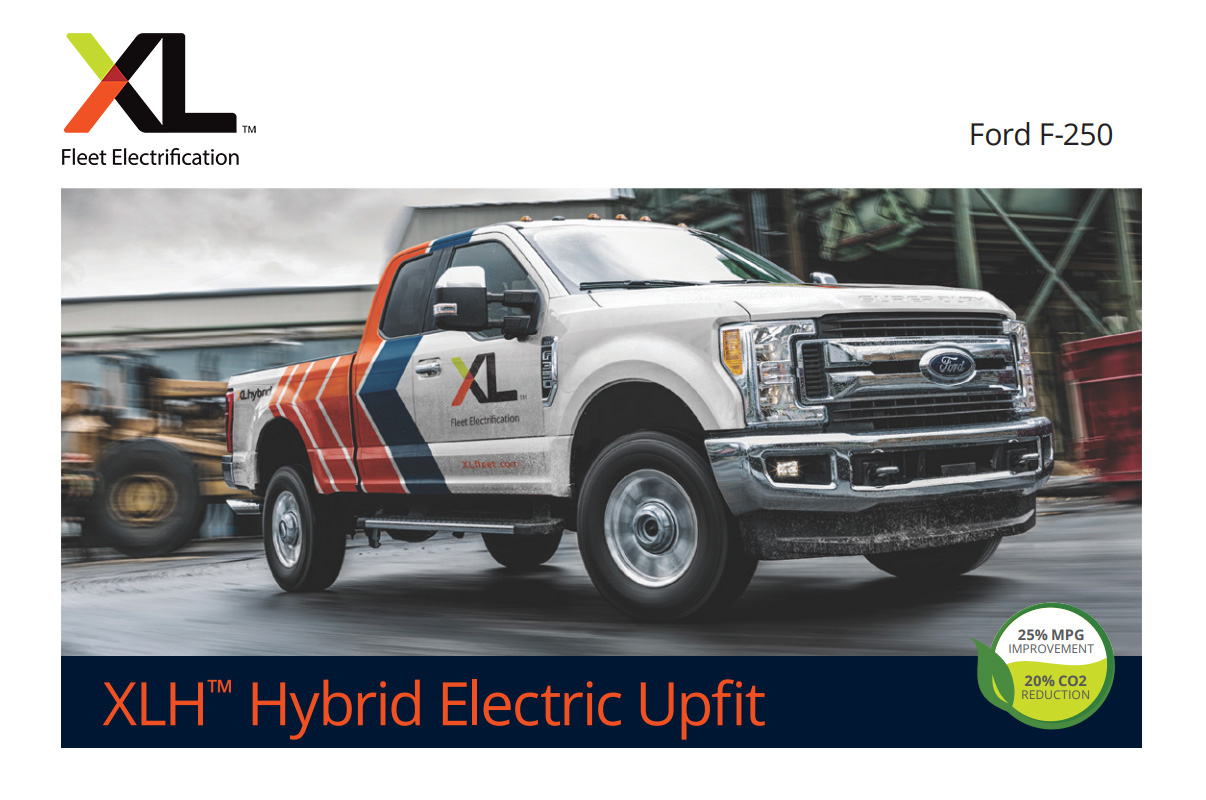 Our DES location in Sacramento has been working on a special project recently. They're installing these electrification Hybrid-drive systems on some new Ford F350 trucks for the City of Sacramento fleet. While DES Sacramento has installed many of these types of hybrid systems on fleet vans, and we are impressed with this new application designed specifically for fleet pickup trucks.
These hybrid systems are a recently introduced product line from XL Fleet, headquartered in Boston MA. They are designed to install seamlessly on F-Series pick up trucks with minimal impact on vehicle operation and performance. This electrification system can deliver a 25% increase in mpg and reduce CO2 emissions up to 20%. Helping customers meet new emissions reduction targets, saving fuel costs and lowering the vehicle's impact on the environment.
Learn more about this innovative new clean technology at:
DES Sacramento is an authorized dealer and installer for the XL Fleet systems.
In addition to installing electrification on fleet vehicles, we also have a wide variety of other diesel emissions and repair services available.
We hope you found this article about electrification on fleet vehicles helpful. At DES believe in putting out educational and informative content to not only our customers, but for the general industry to grow and benefit from.
To share this article use one of the social media icons above.
DES is a recognized leader in the diesel emissions industry. We provide a wide range of services for municipalities, fleet operators, and all manner of transportation and construction businesses all across the west coast.
Diesel Emissions Service (DES) is a division of North State Truck Equipment Inc, a family-owned business, who has been providing bus and truck repair solutions since 1978.  In 2006, we started focusing on diesel aftertreatment retrofits (DPFs, DOCs, SCRs), troubleshooting, repair, and services to help customers in applying the correct technology for compliance with the growing clean-air regulations.  Since that time we have installed more than 15,000 retrofits across the country. 
We have four locations in California as well as facilities in Portland, Oregon and Surrey (Vancouver), British Columbia. DES offers a full line of DPFs and DPF accessories through the Redline Emissions Products® brand – including DPFs, DOCs, clamps, gaskets, weld bungs, CACs, sensors, etc at our online superstore. We also carry brands like Durafit, Skyline, Filtertherm® and more.
We're social, to stay informed follow DES on any or all of these platforms.
More News
Get the latest on the industry and DES.