UPDATE: The window for 2023 grant applications in Oregon is: April 3 (now extended) to July 6, 2023. ACT NOW!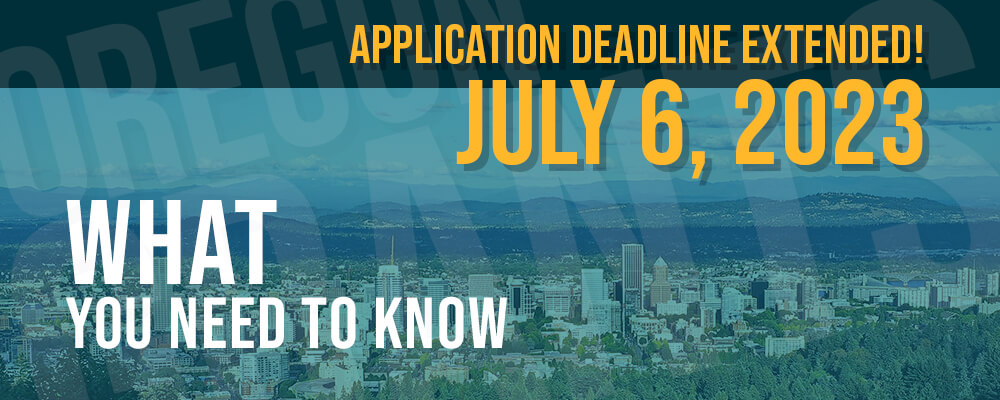 The state of Oregon is offering a grant program that could help you if you own an older medium or heavy-duty commercial vehicle with a diesel engine.
Millions of dollars in funding are available, but to benefit you need to act quickly!
Owners of medium and heavy-duty commercial vehicles with diesel engines in the State of Oregon are eligible for a grant that will pay for a retrofit on their vehicles. This is an exciting opportunity to reduce the harmful diesel emissions your vehicle emits.
This program is funded by the Volkswagen Diesel Emissions Environmental Mitigation Trust, a settlement that is designed to reduce emissions from older, more polluting medium and heavy-duty diesel trucks and equipment currently operating in Oregon.
Again, the dates for submitting your 2023 grant applications are April 3 to June 6, DEADLINE EXTENDED to JULY 6th, 2023. It can be a process, don't wait to get your vehicle(s) assessed and the paperwork completed.
In a video provided by the Oregon DEQ, they described why this program is so important:
"The goal of the Oregon DEQ is to establish a transparent and accessible program that measurably reduces diesel emissions in Oregon in the places where it is needed most."
The State of Oregon will be receiving a total of $72.9 million dollars over a 10-year period between 2017 and 2027. All the funds must be used by October of 2027, or the State of Oregon will be forced to return unused funds, so there is a level of urgency to have vehicle owners apply and get their vehicles retrofitted.
To date, the State of Oregon has allocated, $10.9 million on administrative costs related to managing the program, and between $18 – 22 million on the school bus program (SB 1008). They have spent $8.8 million on 439 school buses so far and are planning on retrofitting 450 school buses by the end of the year.
There is approximately $40 million dollars left in the fund and the plan is to spend $8 million a year over 5-years until all the funds have been spent. This funding is for public sector projects and if your vehicle is eligible will cover 100% of the exhaust control retrofit.
Which Vehicles Qualify for the Program?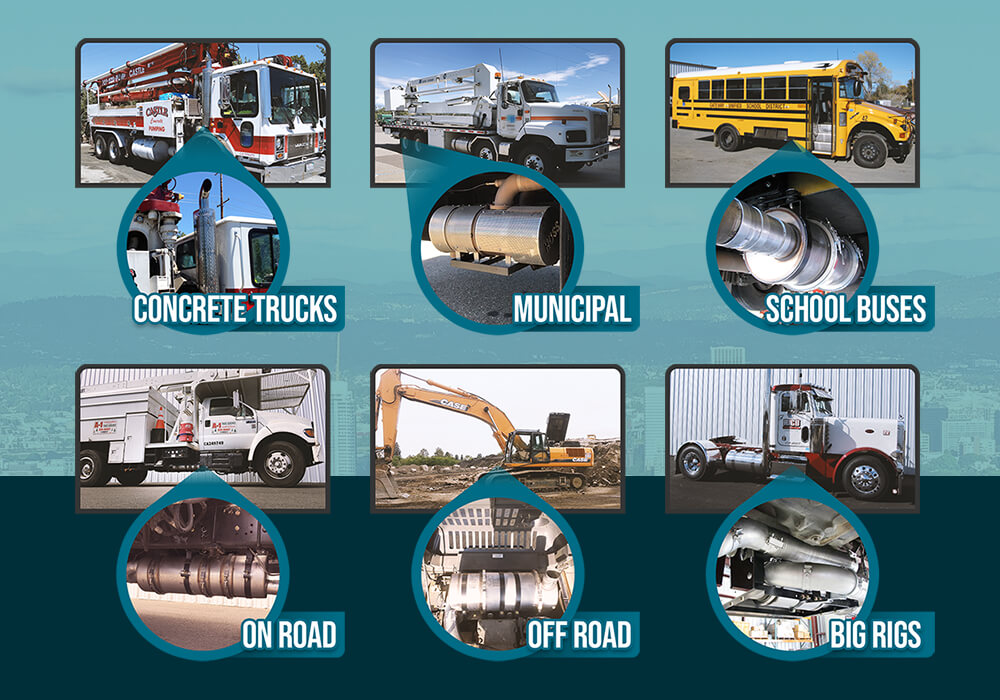 Eligibility has been established by the Oregon DEQ and is focused on vehicles that have older diesel engines. These are generally vehicles that pre-date modern diesel emissions systems that have since been mandated by the EPA.
Eligible Commercial Vehicles:
Eligible trucks would be 1992-2009 engine year models.
Eligible buses would be 2009 or older, class 4-8, and a GVWR greater than 14,000 lbs and used for transporting people.
Eligible diesel equipment would be one in the following categories: large trucks, buses, freight switchers, ferries and tugs, medium trucks, airport ground support equipment, forklifts, or port cargo handling equipment.
An eligible Off-Road vehicle means a diesel engine of more than 25 horsepower that is not designed to propel a motor vehicle on public highways.
There is a short window of time to apply for grants in 2023. Oregon DEQ is accepting 2023 grants for diesel-powered vehicles between April 3 and June 6, EXTENDED to JULY 6th, 2023.
Why Should You Get a Retrofit Done?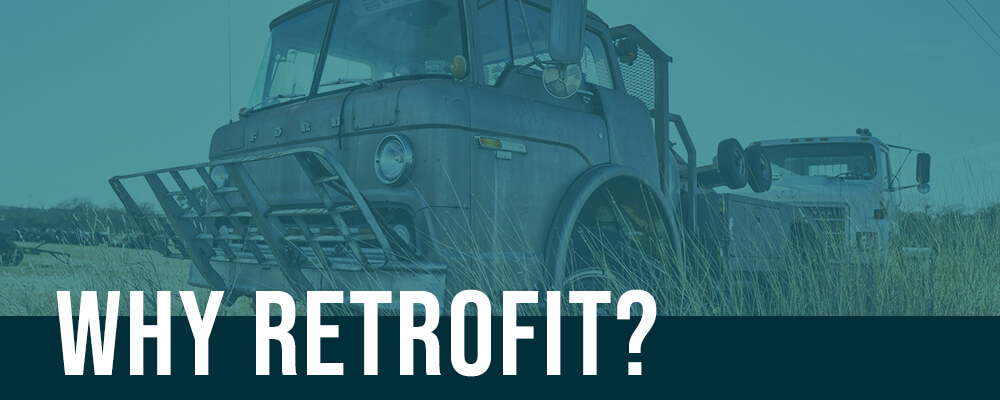 The following information was taken from
Oregon.gov
. 
HB 2007 establishes deadlines, after which certain older model, diesel engine vehicles cannot be titled or registered in Clackamas, Multnomah, and Washington Counties unless they meet retrofit requirements.
The gross vehicle weight rating for diesel vehicles categorized in HB 2007 are:
Medium-duty (14,000 – 26,000 lbs.) 
Heavy-duty (>26,000 lbs.) 
Gross vehicle weight rating means the value specified by the manufacturer as the maximum loaded weight of a single or a combination vehicle.
The legislation allows a vehicle to be registered or titled after the phase-out deadlines if it is equipped with DEQ/EQC-certified retrofit technology. The legislation also exempts certain vehicle types from phase-out deadlines. For vehicles regulated by HB 2007, DEQ will complete a rulemaking to establish criteria for certification of approved retrofit technologies by 2021.
The engine model years and deadlines for registration of approved retrofit options are:
Jan. 1, 2023:
 Publicly and privately owned medium- and heavy-duty trucks with an engine model year 1996 or older cannot be registered
Jan. 1, 2025:
 Medium-duty trucks with an engine model year 2009 or older cannot be titled and heavy-duty trucks with an engine model year 2006 or older cannot be titled.
Jan. 1, 2029:
 Publicly and privately owned medium-duty trucks with an engine model year 2009 or older cannot be registered. Publicly owned heavy-duty trucks with an engine model year 2009 or older cannot be registered. Privately owned heavy-duty trucks with an engine model year 2006 or older cannot be registered.
We Will Take You Step-by-Step Through the Process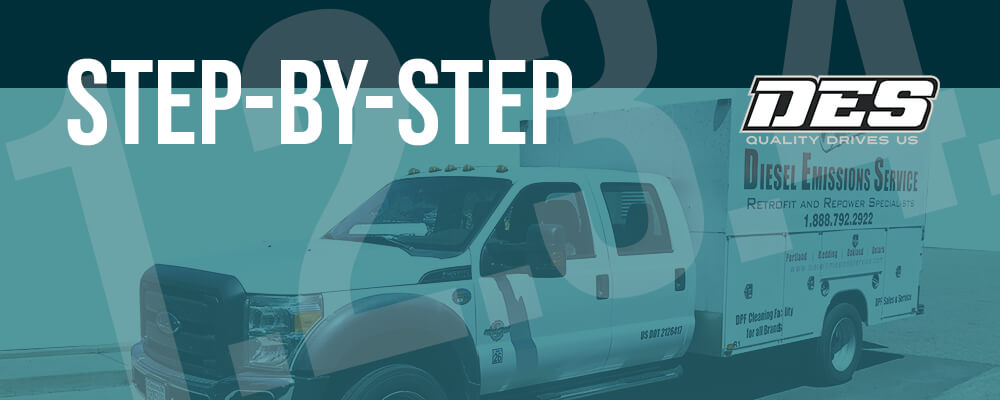 Diesel Emissions Service is your partner for the application process. We've sent additional personnel to our location in Oregon to help you navigate the grant application process, provide vehicle evaluations and estimates for the retrofits.
With over 18,000 emission control devices installed by our expert teams, we know retrofits. We can assist in choosing the right retrofit for your application, then our professional installation crews will install the system to ensure peak performance and durability.
There are 4 steps you need to take:
Step 1:

Contact DES to schedule an appointment. Our phone number is 1-844-556-3150 or you can email us

.

 
Step 2:

W

e will perform a Pre-Assessment and install a data logger on each vehicle you want to apply for the grant with.

 
Step 3:

Complete the data/forms required by the Oregon DEQ.

 
Step 4

: Once data logging is complete, we will give you a quote to submit with your application package.
NOTE: The window for 2023 grant applications is April 3 to

June 6,

EXTENDED to JULY 6th, 2023. Don't wait to get started – these things take time. 
Take the First Step
Owner-operators, fleets, municipalities, and construction companies looking to apply for these funds should contact Diesel Emissions Service and schedule a call or site visit to help with the application phase.
Again our phone number is:
Visit our Oregon Grant page for more information on the application process.
We hope you found this article helpful. At DES, we believe in putting out educational and informative content to not only our customers but for the general industry to grow and benefit from.
To share this article, use one of the social media icons above.
DES is a recognized leader in the diesel emissions industry. We provide a wide range of services for municipalities, fleet operators, and all manner of transportation and construction businesses all across the west coast.
We're social, follow DES on your social network of choice.
More News
Get the latest on the industry and DES.