Diesel Emissions Service (DES) has locations along the West Coast – Redding, CA  |  Sacramento, CA  |  Portland, OR  |  Vancouver, BC
We use our Filtertherm® DPF line of cleaning equipment which includes Aqueous (liquid) and Thermal methods, plus our rigorous 8-Step Cleaning process to give you consistent results, every time.
Why do DPFs need to be cleaned?
A DPF (diesel particulate filter) filter is designed to catch & oxidize soot (unburned fuel/lube oil) and turn it into ash. The ash is pushed to the bottom of the filter and stored there. Over time it builds up and requires removal. With the cost of some new DPFs soaring to over $12,000, routine maintenance is key in all aspects of the DPF. Being proactive in your service intervals will decrease downtime, service expenses and increase proper system operation and profit. Thus, it's important to regularly clean and maintain your filters, not only to preserve the functionality of the filter but to save on fuel and protect your engine.

OEM Regeneration
In a perfect world, OEM Filters perform their regeneration cycles on the truck. But we don't live in a perfect world. Excessive idling, cold & severe duty cycles, even a broken exhaust pipe can inhibit regeneration on the truck. Most OEMs do not call for thermal oven regeneration as part of their filter's service interval, but history has proven de-ashing alone will not deliver consistent results when cleaning your DPFs. Also, most leading after-market manufacturers require a baking cycle in addition to de-ashing to properly clean their systems. DES takes the guesswork out of DPF cleaning and maintenance to give you consistent results, every time.
Find a location
DPF Parts Direct Superstore
DES offers a full line of heavy duty, medium duty and light duty DPFs and DPF accessories through our Redline Emissions Products® brand – including DPFs, DOCs, clamps, gaskets, weld bungs, CACs, sensors and more.
We also carry brands like Durafit, Skyline, Filtertherm® and more at our online superstore.
DPF Parts Direct Superstore
is your one-stop site for diesel emissions parts & accessories. You'll find OEM and retrofit diesel particulate filters (DPFs) and diesel oxidation catalysts (DOCs) for light, medium and heavy duty applications from every major manufacturer, make and model – as well as every accessory for your DPFs – gaskets, clamps, weld bungs, charge air coolers (CACs), brackets, enclosures, guards, mounting bands, mounting kits, sensors, and service parts.
More for Less
We also have a great selection of discounted surplus OEM DPFs, DOCs, and complete assemblies as well as various surplus emissions accessories for manufacturers such as Cummins, Caterpillar, and Detroit-Mercedes.  Be sure to check out some special one-time purchases for more savings on select DPFs.
You'll also find a full line of DPF Cleaning equipment – DPF ovens, inspection table, cooling cart, flow & weigh table, scale, blow out / flow boxes, pulse cleaner and smoke detector. Visit filtertherm.com to learn more about each type of equipment, the different packages we offer and our 8-step cleaning process.
Shop Now
Trucks manufactured before 2007 don't have factory-installed DPF filters. We take these vehicles and fit them with a system to meet emissions compliance standards.
The state of Oregon DEQ is currently offering full grants to cover retrofitting costs for select diesel vehicles to improve air quality. Find out more about the program and how to apply. 
Can't make it to our shop? DES has a team of technicians and a fully outfitted service fleet that can travel to your location.
Diesel Emissions Service
is leading the way in diesel emissions reductions in California, Utah, Idaho, Washington, Oregon, Nevada, Canada, and across the west coast. Since 2006, DES has partnered with CARB and most manufacturers to apply the latest diesel aftertreatment technology. DES experts regularly lecture on emissions cleaning and retrofitting solutions and have installed numerous experimental DPF systems under CARB evaluations. DES conducts regular training of fleets to keep them up-to-date on industry standards and innovations. 
Locations
With 4 west coast locations, DES can quickly and effectively upgrade your emissions systems.
Make an Appointment
At select locations, DES offers full diesel repair services for all diesel-powered vehicles. In addition to handling your emissions repair and DPF cleaning needs, our expert diesel mechanics can fix just about any area of your truck.
Trust our expert mechanics and knowledgeable parts managers to get you and your rig back on the road in no time.
Truck Repair
DES offers Full Repair Shop Service in select locations covering all manner of engine repairs and rebuilds, transmission work, differential work, and A/C service.
We also have an engine Dyno (dynamometer) machine at our DESRedding location for testing an engine at load before reinstalling back into a truck.
DES manufactures and mounts custom sized brackets, mounts, guards, step covers and offers complete customized mounting kits.
Our engineering department can help design the highest quality system that's perfect for your application. Whether you have a crane, excavator, truck or loader, we have the brackets and custom install solutions you need.
Amada Turret Press & CNC Machines
DES has the advanced machinery and trained techs needed to stamp, press, roll or weld to spec just about any custom part for your specialized projects.
Call us if you require any custom metal fabricated parts. Our knowledgeable staff will be glad to discuss how we can help get that diesel truck back on the road!
Or get in touch with a DES location near you. More info >>
Make an Appointment
DES offers multiple types of training for General DPF knowledge, Equipment Specific education, and training for our Filtertherm® line of equipment with additional online training and certification. And we also offer Sales Training & Support to our Redline Dealers.
Have our team of specialists come and train your technicians today.
More Experience
Diesel Emissions Service has sold or installed over 15,000 emission control devices since 2006. No one has more collective industry knowledge or experience with cleaning and maintaining DPF systems. We invented and sell the industry's ONLY DPF oven – not a pottery kiln – and we've established a rigorous 8-step cleaning system that delivers consistent results regardless of filter type or application.
Training
Not only do we offer regular and on-going training for fleets to stay up to date, but our experts regularly lecture at industry seminars and conventions, such as Green Technology Summits in Portland and Denver, and School Bus Conventions for CASBO and OPTA. We offer on-site training for all stages and have personally installed numerous experimental DPF systems under CARB evaluations.  Get a free consultation today to train your technicians.
For sales training related to our Redline Emisisons Products® Dealer Network, visit rep.direct or email info@rep.direct for more information on DPF cleaning related training.
Find out more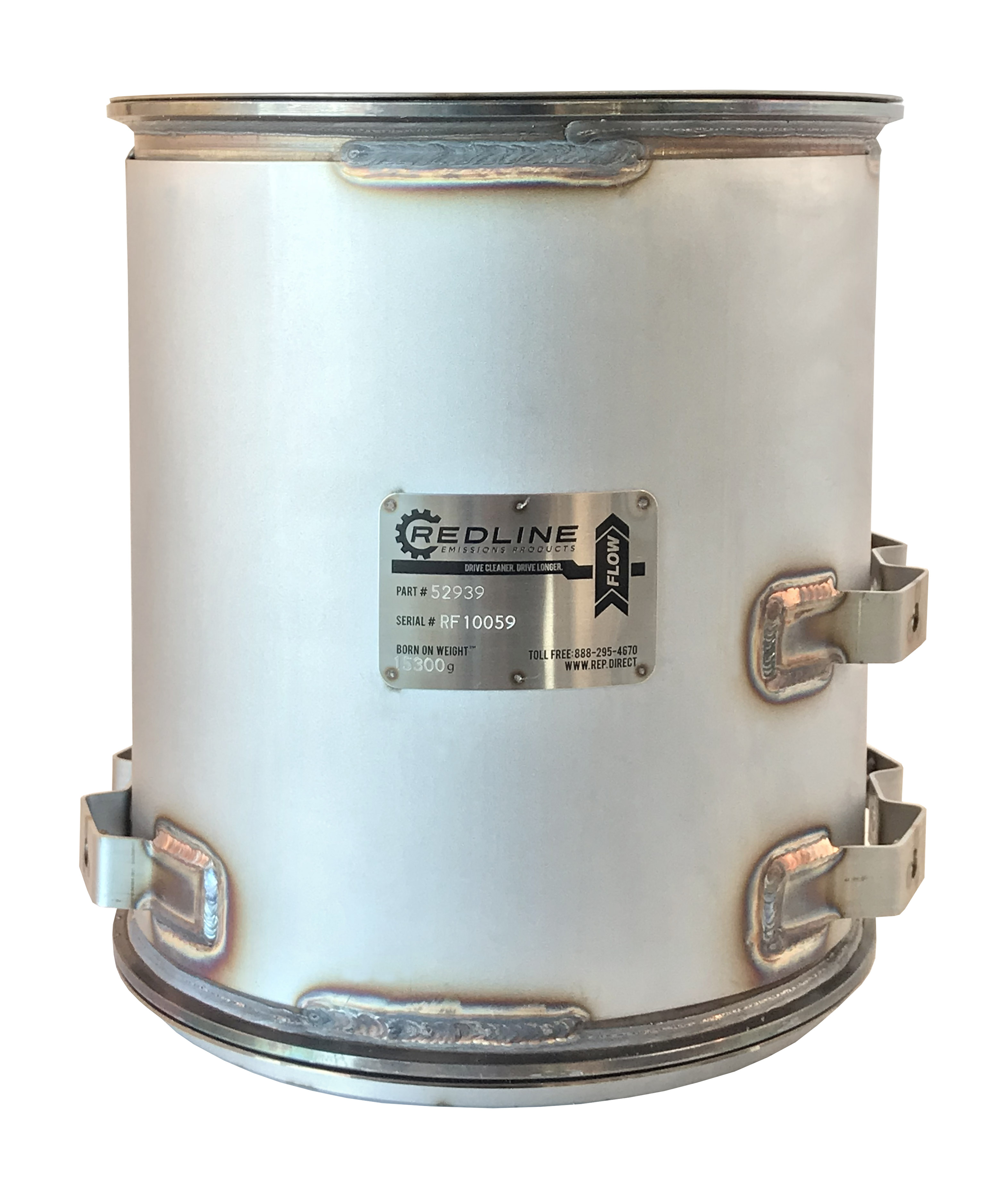 Redline Emissions Products®
All heavy-duty diesel trucks since 2007 have a Diesel Particulate Filter (DPF) installed from the factory, which traps the soot in the exhaust stream from the engine and in turn keeps emissions from the vehicle cleaner. A DPF is a wear part, the same as an oil filter or fuel filter, and eventually, over time they will fail and need to be replaced.
Redline Emissions Products® is here to provide you with top quality, CARB certified emissions parts and accessories.
Go to site
Filtertherm® DPF Thermal Regeneration System
Filtertherm® is manufactured by Diesel Emissions Service of Redding, CA.
Dissatisfied with the industry standard DPF cleaning ovens which are basically modified pottery kilns, DES was inspired to design a more advanced system to properly clean DPFs.  Our goal: to create a more technically advanced, more efficient oven able to hold a larger quantity of filters at once.  Thus, the Filtertherm® was created and quickly advanced to the Gen2 model currently available.  With its Smart Touchscreen and advanced safety features, the Filtertherm® is far more advanced than any kiln out there.
Go to site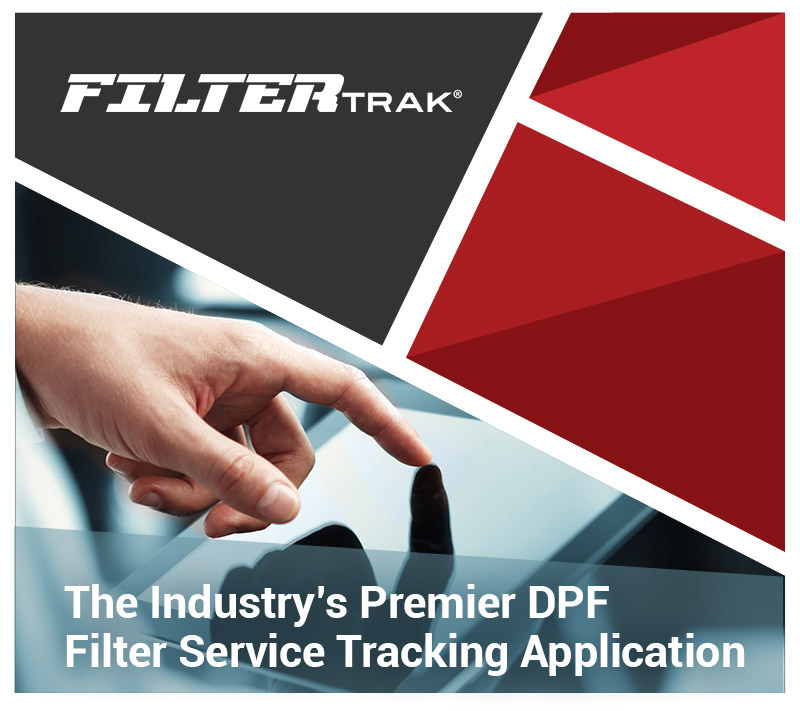 FILTERtrak®
The Diesel Market's Premier DPF Service Tracking Application
DES responded to the industry's need to efficiently track DPF cleanings in order to meet strict CARB regulations. FILTERtrak® was developed to meet this need, which can store pictures, vehicle information, filter information, cleaning records and more.
FILTERtrak® is now offered across the United States and Canada and is completely scalable. From the largest DPF cleaning facilities to one-man shops, try Filtertrak® today to see what it can do for your business!
Go to site