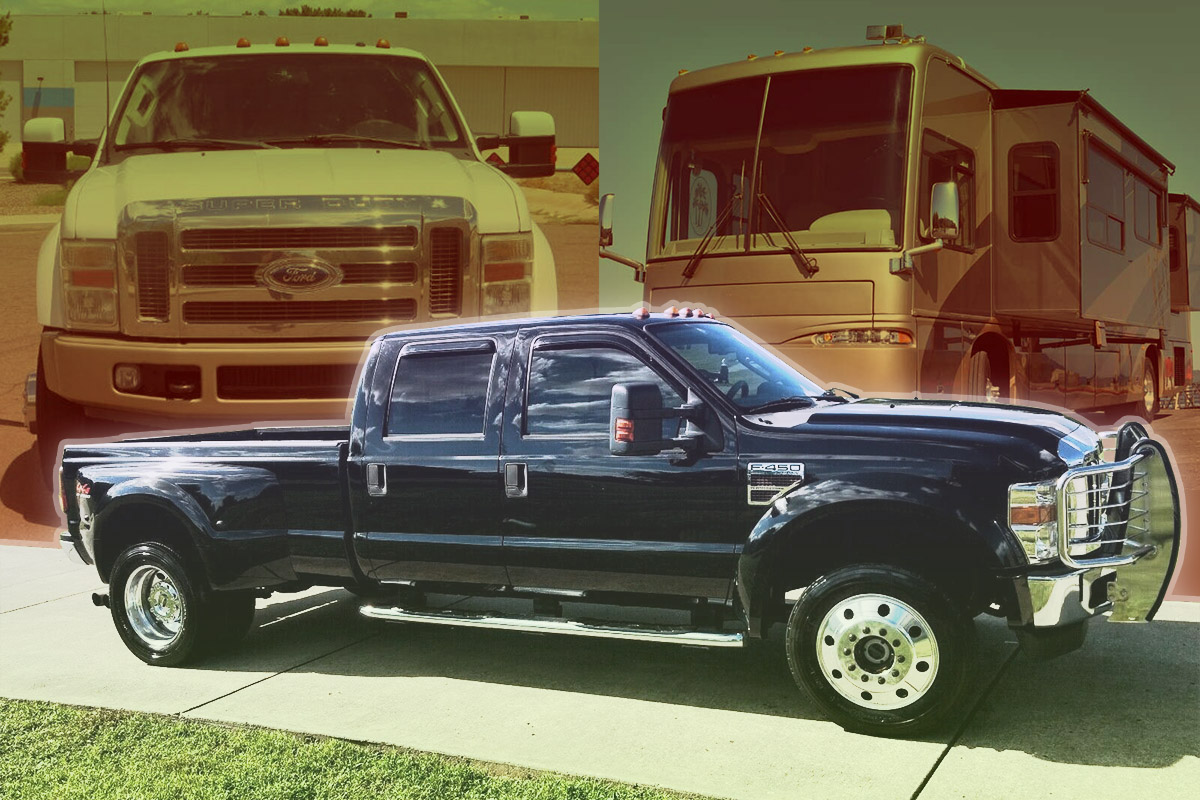 Diesel Pickups & Motorhomes Can be Exempt from CARB Truck & Bus Regulation
Truck owners in the state of California are concerned about the California Air Resources Board (CARB) regulation on medium- and heavy-duty diesel vehicles. In the last decade, the state has introduced regulations for diesel vehicles in order to reduce pollution. However, the law is complex and can be hard to understand. Reading through CARB's complex, multi-page document to see if it applies to you is certainly cumbersome.  At DES, our focus is to help our customers implement retrofits/upgrades to meet CARB emissions regulations.
We sometimes get customers with CARB emissions regulation questions – which we answer if we can. However, if we don't know the answer, we know someone who does.
A while back a customer reached out to ask whether the CARB Truck and Bus Regulation applies to them. A DES employee shared this story about that customer interaction:
"Bill called me in a panic because last year he purchased a spotless 2006 F-450 pickup truck to tow his RV."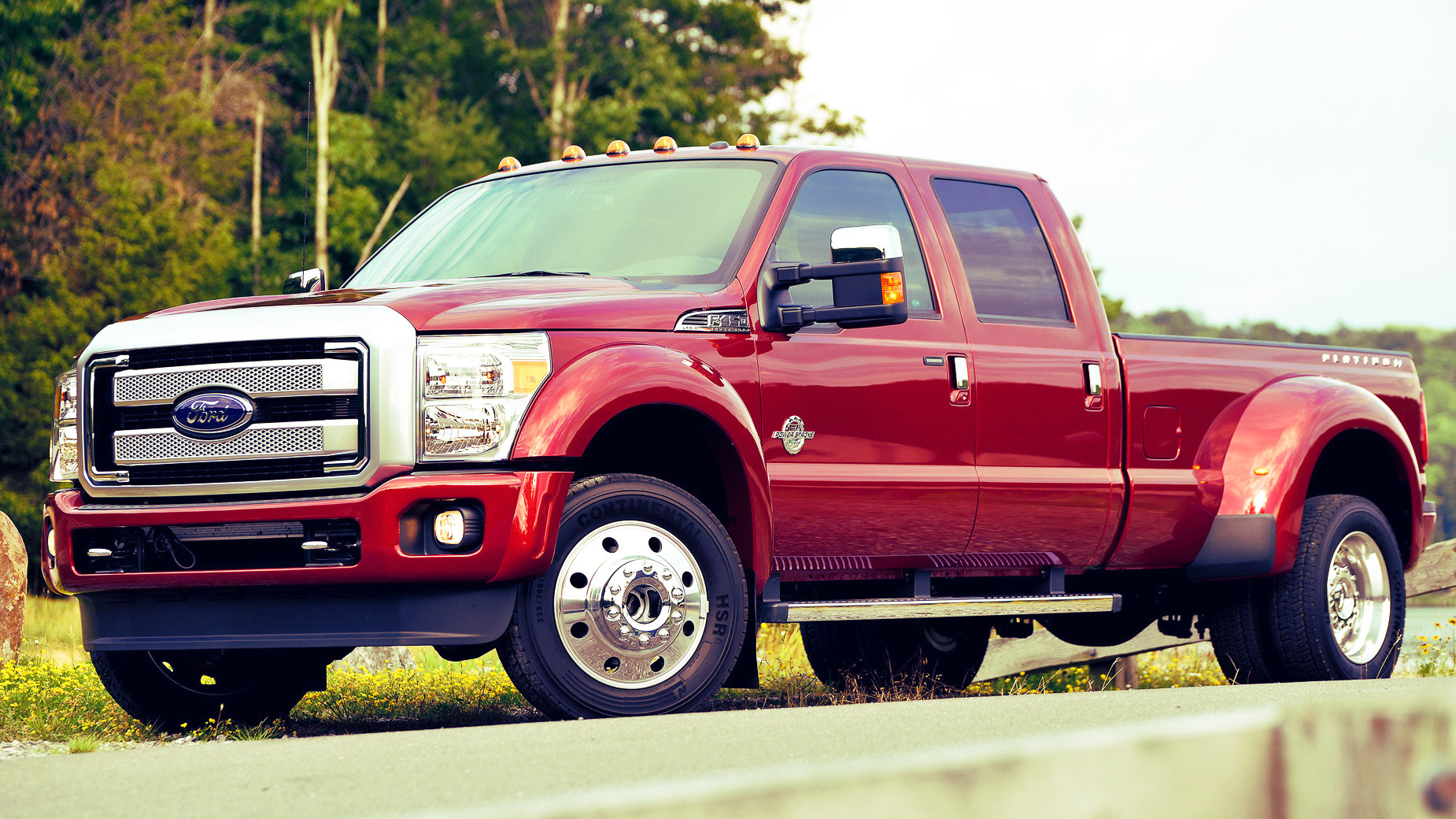 "This morning, he read an article about the California Air Resources Board (CARB) regulation on medium and heavy-duty diesel trucks".
When the customer read about the CARB regulations, he started to panic. According to the article, he was looking at thousands of dollars of repairs, just to keep driving his new-to-him pickup truck.
Many Californian truck owners are having the same reaction. According to the CARB's overview sheet, larger pickups and even RVs would need a new engine or a retrofitted aftertreatment system to become compliant.
Let's dive into the regulation to see if this is true for all diesel vehicles in California.
CARB Regulations for Older Vehicles with Diesel Engines
The CARB "Truck and Bus Regulation Compliance Requirement Overview" document states that diesel vehicles over 14,000 pounds can no longer be legally registered after January 1st, 2023 or earlier without a 2010 or newer engine or an equivalent aftertreatment system.
The purpose of the new regulation is to reduce emissions of diesel particulate matter, NOx, and other pollutants from the use of diesel-powered vehicles. Therefore, the regulation states that diesel vehicles must reduce their emissions, either with a modern engine or an emissions system that will filter out these harmful substances. The deadline is dependent on the vehicle's engine model year and weight class.
According to the CARB website, the published schedule shows that any 2004-2006 diesel truck can no longer be used in California after January 1st, 2021, due to not being in compliance with emissions regulations. Trucks like this would either need a new engine or a DPF retrofit if they wanted to remain in use.
"When Bill called us inquiring about the price of a retrofit, as you can imagine, he was not in a good mood."
The CARB Truck and Bus Diesel Emissions Regulation on medium and heavy-duty diesel engines discusses various retrofit options and replacement schedules, which are listed in the overview sheet below.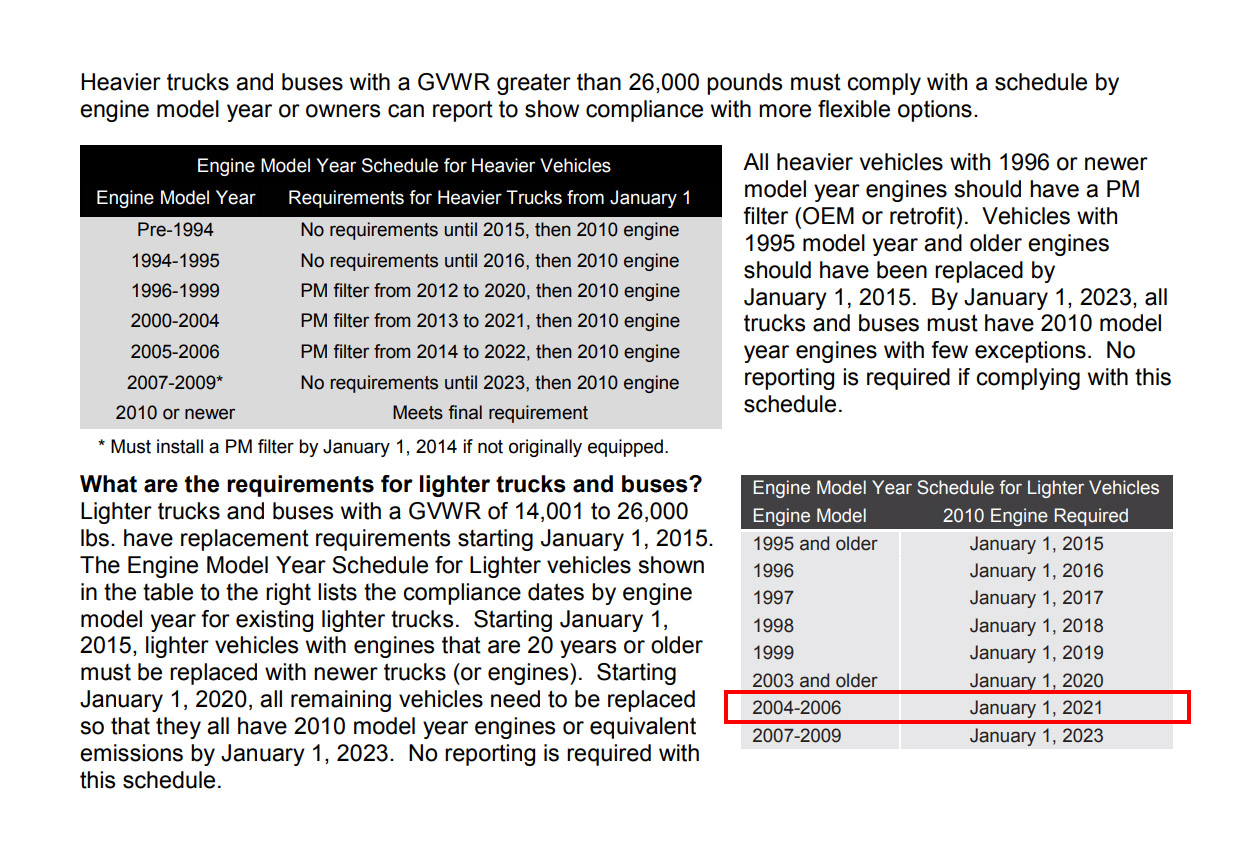 CARB Truck and Bus Regulation Compliance Requirement Overview. Last updated: November 30, 2018.
To see the original document published on the CARB website – click here
When it comes to commercial fleets of heavy-duty diesel vehicles, manufacturers and fleet managers have been aware that regulatory deadlines are coming. DES has been servicing commercial vehicles for 15 years, keeping their emissions systems working smoothly. Customers like Bill found the right place for information on retrofits and emissions control systems.
With the right assistance and experienced help, these costs can be avoided.
Exemptions for Private Vehicles Not Clearly Stated
"Everything Bill discovered seemed true for the engines and trucks by both weight class and year," we discovered, "but there are also a few CARB truck exemptions to the regulation, which are not as easy to find."
The exemptions are designed to help those with personal vehicles which are not used for commercial or government use.
Nowhere in the overview document published by CARB does it touch on these exemptions for private use vehicles. Thankfully, here at DES we have read the fine print and found these exemptions for some California customers.
Not all truck and RV owners need to comply with the January 1st, 2021 deadline.
After combing through the regulatory code, we found two exemptions for truck and RV users:
California Code of Regulations, Title 13, Division 3, Chapter 1, Article 4.5, section 2025(c)(10) and (12).
Section 2025(c) are the list of "EXEMPTIONS" to the regulation and lines (10) and (12) read as follows:
(10) Motor homes for non-commercial Private use;
(12) "Trucks with a GVWR of 19,500 lbs or less with a pick-up bed used exclusively for personal, non-commercial, or non-governmental use; and"
This states that both diesel-powered motor homes and diesel-powered pick-up trucks are exempt from the regulation when used for personal use. The CARB regulation is geared mainly toward commercial and government diesel vehicles.
Thankfully, those with personal pickup trucks and RVs will be spared the expense of a retrofit or new engine, for now.
New Regulations Are Expected
2027 is the next significant date where new regulations are anticipated for commercial vehicles. Only time will tell what the regulations will be for privately owned vehicles. We recommend staying up to date with CARB regulations by keeping up with DES industry news articles.
While we can help you find information about regulations, employees at Diesel Emissions Service are NOT consultants and it is always best to check with CARB directly before making your final decision on emissions regulations actions.
Diesel Emissions Service (DES) was established in 2006 to help California businesses meet the strict CARB and EPA emissions regulations placed on diesel trucks. Since then, we have expanded to become an industry leader in diesel emissions on the west coast and throughout the U.S. and Canada. We manufacture and sell DPFs and accessories, as well as clean, service, and retrofit DPF filters. We also have one of the largest replacement OEM inventories in North America. We strive to be knowledgeable and helpful to diesel truck owners in California and beyond.
We hope you found this article about CARB truck exemptions helpful. At DES believe in putting out educational and informative content to not only our customers, but for the general industry to grow and benefit from.
To share this article use one of the social media icons above.
DES is a recognized leader in the diesel emissions industry. We provide a wide range of services for municipalities, fleet operators, and all manner of transportation and construction businesses all across the west coast.
Diesel Emissions Service (DES) is a division of North State Truck Equipment Inc, a family-owned business, who has been providing bus and truck repair solutions since 1978.  In 2006, we started focusing on diesel aftertreatment retrofits (DPFs, DOCs, SCRs), troubleshooting, repair, and services to help customers in applying the correct technology for compliance with the growing clean-air regulations.  Since that time we have installed more than 15,000 retrofits across the country. 
We have four locations in California as well as facilities in Portland, Oregon and Surrey (Vancouver), British Columbia. DES offers a full line of DPFs and DPF accessories through the Redline Emissions Products® brand – including DPFs, DOCs, clamps, gaskets, weld bungs, CACs, sensors, etc at our online superstore. We also carry brands like Durafit, Skyline, Filtertherm® and more.
We're social, to stay informed follow DES on any or all of these platforms.
More News
Get the latest on the industry and DES.