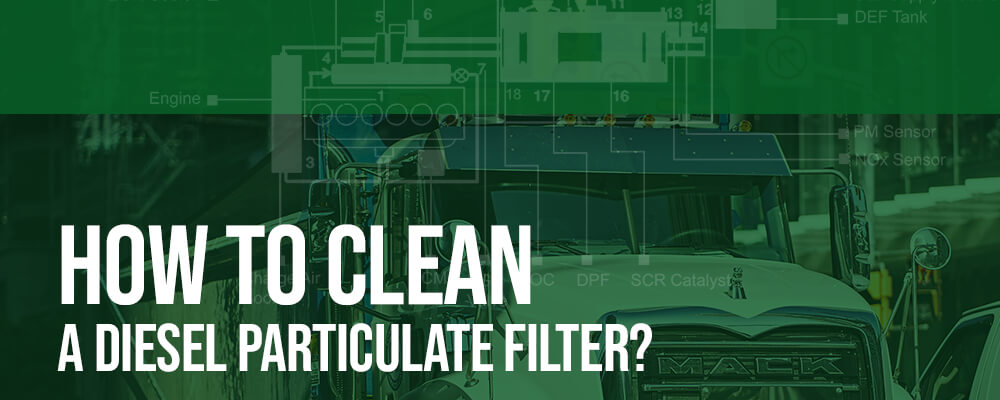 The diesel particulate filter is the place where soot and ash collect in your diesel emissions system. If you don't clean your DPF regularly, it can cost you thousands of dollars in unscheduled downtime and repairs.
Why Do DPFs Need to Be Cleaned?
A DPF (diesel particulate filter) filter is designed to catch & oxidize soot (unburned fuel/lube oil) and turn it into ash. The ash is pushed to the back of the filter and stored there.
Over time it builds up and requires removal. With the cost of some new DPFs soaring to over $7000, routine maintenance is key in all aspects of the DPF. Being proactive in your service intervals will decrease downtime, service expenses and increase proper system operation and profit.
Thus, it's important to regularly clean and maintain your filters, not only to preserve the functionality of the filter but to save on fuel and protect your engine
.
OEM Regeneration
In a perfect world, DPF filters perform their regeneration cycles on the truck. But we don't live in a perfect world. Excessive idling, cold & severe duty cycles, even a broken exhaust pipe can inhibit regeneration on the truck. History has proven regeneration alone will not deliver consistent results and regular cleaning of DPFs is required
. 
Also, most leading after-market manufacturers require a baking cycle in addition to de-ashing to properly clean their systems.
DES
 takes the guesswork out of DPF cleaning and maintenance to give you consistent results, every time.
What You Need to Know About DPF Cleaning
There are two primary ways to clean a diesel particulate filter.
The thermal cleaning process is also commonly referred to as "bake and blow" and involves baking the DPF filter in an oven which oxidizes the soot and using air to force the ash out of the filter.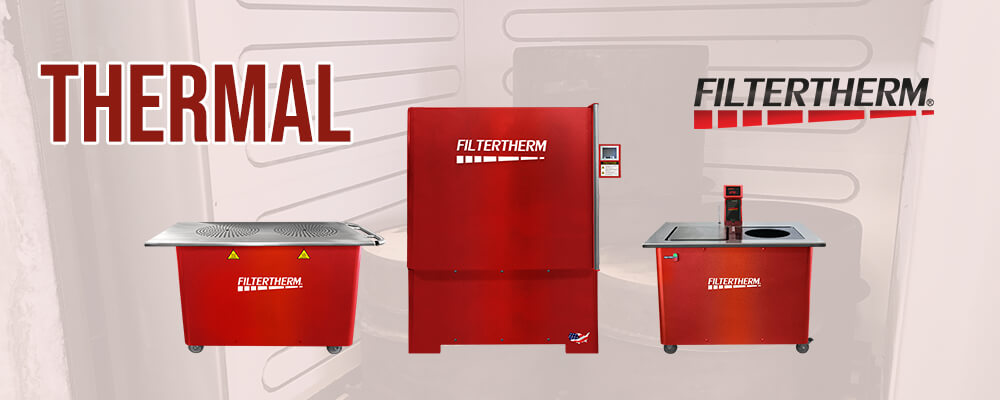 This is a process that uses a surfactant to surround the ash particles to make it easy for water to wash the ash out of the substrate of the DPF. The DPF is then dried in a special drying cabinet and can be ready to be reinstalled in about 2-hours with the correct equipment.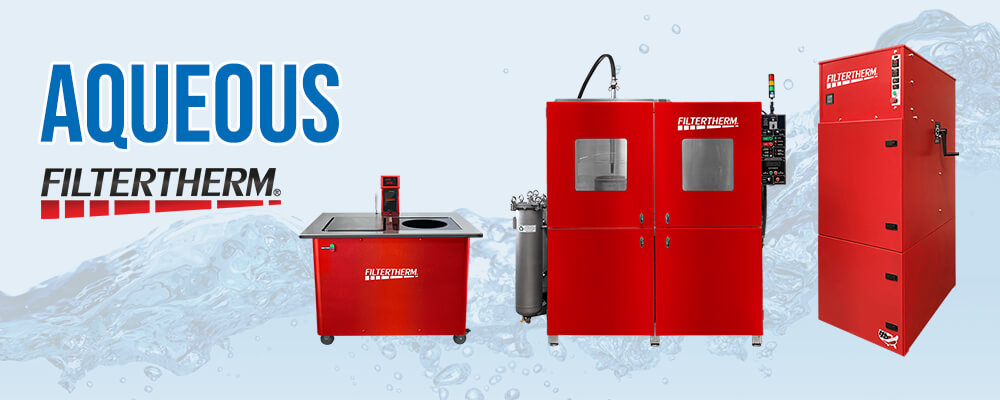 How to Clean a DPF at Home?
It is not recommended to try to clean your DPF at home.
We've heard of stories of vehicle owners using cleaners and a pressure washer, but this will not clean the filter properly and is more likely to damage it and require the diesel particulate filter to be replaced.
How Often to Clean a DPF Filter?
The vocation you work in with your commercial truck is the most important factor in deciding when you should clean your diesel particulate filter. If you do mostly highway driving and are carrying full loads you can go much longer between cleanings than someone who does a lot of starting and stopping or working off road.
The reason for this is that regeneration of the DPF filter is more effective when the truck is operating at higher temperatures. These higher temperatures are achieved when driving at highway speeds and pulling full loads. Trucks that do more stop-and-start type work never get up to the temperatures required for a proper regeneration of the DPF.
Therefore we recommend that most trucks with diesel emissions systems get their DPFs cleaned every 75,000 to 100,000 miles or once a year whichever comes first. This prevents the ash from becoming so hardened that it is difficult to remove. If you delay this regular cleaning of the diesel particulate filter you increase the chances that a replacement diesel particulate filter will be required.
How Much Does It Cost to Clean a DPF Filter?
The average cost for just a DPF cleaning is between $250 and $400 if the vehicle owner removes the DPF filter, drops the DPF filter off and picks the DPF up at the cleaning facility, and reinstalls it on the vehicle.
If our shop completes the removal and replacement, we charge on average one hour at our shop labor rate. On average the DPF cleaning cost, including removal, and reinstalling the DPF, will be between $400 and $650.
Who Cleans DPF Filters Near Me?
Owner-operators, fleets, municipalities, and construction companies that want to have their DPF cleaned in Redding or Sacramento, California, Portland, Oregon, or Vancouver, British Columbia should contact Diesel Emissions Service.
We use our Filtertherm® DPF line of cleaning equipment which includes Aqueous (liquid) and Thermal methods, plus our rigorous 8-Step Cleaning  Process to give you consistent results, every time. Regularly maintaining your aftertreatment system and getting your DPF cleaned is part of an overall strategy that will help you to lower your total cost of operation.
To schedule a time to get your DPF cleaned phone us at 1-844-556-3150 or you can email us
.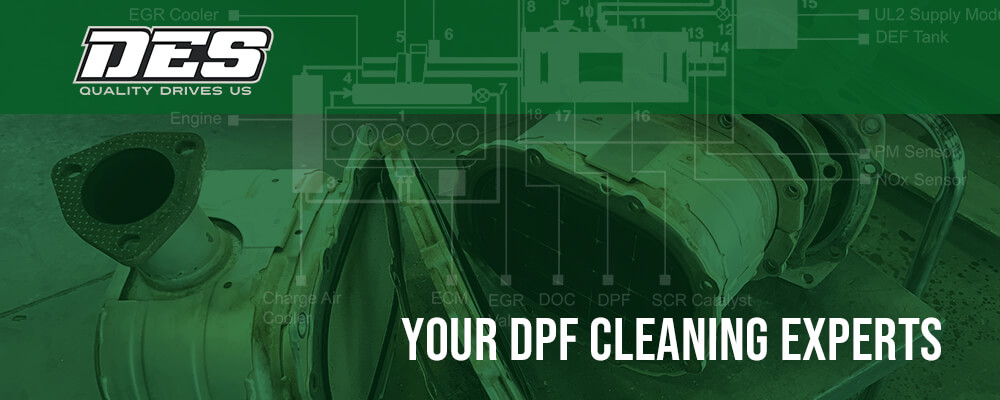 At Diesel Emissions Service our focus is mainly on serving fleets & municipalities in California, Oregon, and British Columbia, if you need comprehensive aftertreatment maintenance, DPF cleaning, retrofits, and/or repair service, contact us today.
We hope you found this article helpful. At DES, we believe in putting out educational and informative content to not only our customers but for the general industry to grow and benefit from.
To share this article, use one of the social media icons above.
DES is a recognized leader in the diesel emissions industry. We provide a wide range of services for municipalities, fleet operators, and all manner of transportation and construction businesses all across the west coast.
We're social, follow DES on your social network of choice.
More News
Get the latest on the industry and DES.