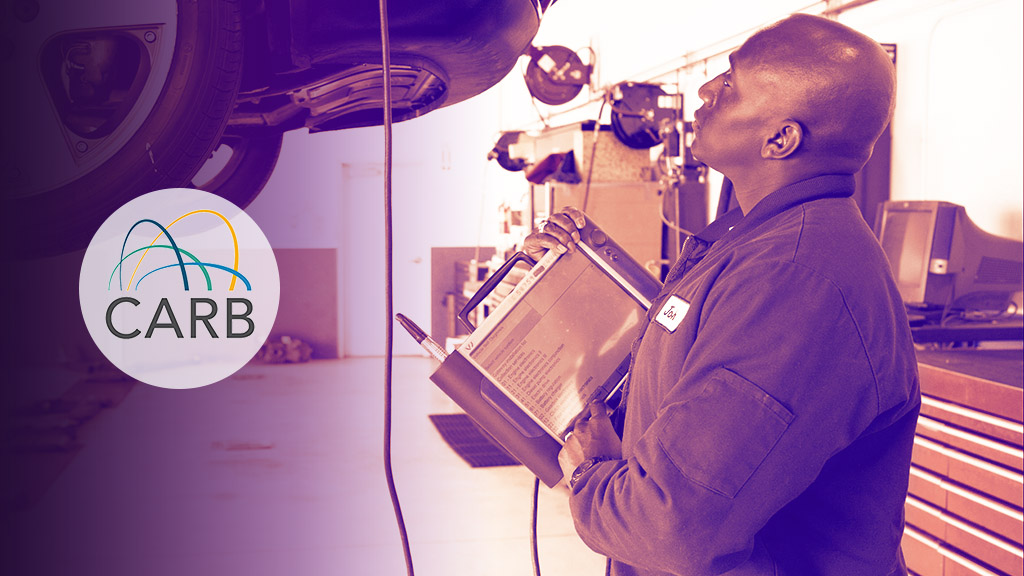 Recently the California Air Resources Board (CARB) announced a new initiative called REAL – Real Emissions Assessment Logging ("REAL"), which is designed to track greenhouse gas and smog-related emissions. This new program, in which CARB requires recording emissions data in diesel trucks starting in 2022, is an amendment to the current OBD (On-board Diagnostic) Regulations.  OBD systems are mainly comprised of software designed into a vehicle's on-board computer to detect emission control system malfunctions as they occur by monitoring virtually every component that can cause increased emissions.
"While the OBD system currently notifies drivers when emissions components are malfunctioning, the REAL program would require the OBD system to do more than that.  It would require OBD systems to collect and store emissions data from NOx (oxides of nitrogen, a pre-curser to smog) on medium- and heavy-duty diesel vehicles in-use starting in the 2022 model year.  It would also require OBD systems to collect and store fuel consumption data that would be used to characterize CO2 emissions on all heavy-duty vehicles in-use."

Currently determining emissions performance requires laboratory testing of vehicles or equipping a handful of vehicles with Portable Emissions Measurement Systems (PEMS). Which is time-consuming and provides for a limited data set.
"REAL will provide the ability to monitor all vehicles for emissions performance, and allow us to spot trouble faster.  Had this program been available sooner, we would likely have recognized widespread, serious problems with manufacturers such as Volkswagen and Cummins much earlier," said CARB Executive Officer Richard Corey.
Diesel Emissions Service specializes in diesel emissions parts, service and retrofits. DES has been successfully navigating CARB/EPA regulations for many years. We will be keeping tabs on these and other emissions related regulations as more details become available.
We hope you found this article on how CARB requires recording emissions data helpful. At DES believe in putting out educational and informative content to not only our customers, but for the general industry to grow and benefit from.
To share this article use one of the social media icons above.
DES is a recognized leader in the diesel emissions industry. We provide a wide range of services for municipalities, fleet operators, and all manner of transportation and construction businesses all across the west coast.
Diesel Emissions Service (DES) is a division of North State Truck Equipment Inc, a family-owned business, who has been providing bus and truck repair solutions since 1978.  In 2006, we started focusing on diesel aftertreatment retrofits (DPFs, DOCs, SCRs), troubleshooting, repair, and services to help customers in applying the correct technology for compliance with the growing clean-air regulations.  Since that time we have installed more than 15,000 retrofits across the country. 
We have four locations in California as well as facilities in Portland, Oregon and Surrey (Vancouver), British Columbia. DES offers a full line of DPFs and DPF accessories through the Redline Emissions Products® brand – including DPFs, DOCs, clamps, gaskets, weld bungs, CACs, sensors, etc at our online superstore. We also carry brands like Durafit, Skyline, Filtertherm® and more.
We're social, to stay informed follow DES on any or all of these platforms.
More News
Get the latest on the industry and DES.