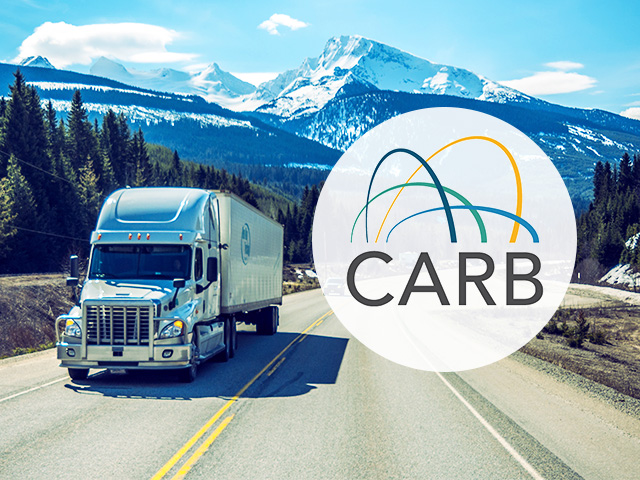 Recently the Green Car Congress reported that the California Air Resources Board (CARB) is hosting a public workshop on Monday, February 11, 2019, to discuss ideas and strategies to reduce in-use emissions from heavy-duty diesel vehicles operating in the State of California.
The objective of the CARB workshop on reducing emissions is to gather stakeholder ideas and input about potential strategies to ensure heavy-duty vehicles operating in California are well maintained and have properly functioning emissions control systems.

The workshop will begin with an overview of the various strategies currently being utilized to reduce emissions from heavy-duty vehicles and will include a discussion of concepts that could be implemented now and in the near future.
"Staff will not present a draft program proposal at the workshop; instead, the majority of the
workshop time will be used to allow participants to present their ideas to reduce in-use
heavy-duty vehicle emissions. Staff is particularly interested in hearing stakeholder concepts
for a future heavy-duty vehicle inspection and maintenance (HD I/M) program."
The workshop will be held at the following time and location:
 – Date: Monday, February 11, 2019
 – Time: 10:00 a.m. to 12:00 p.m. (PST)
 – Place: Cal/EPA Headquarters Building
 – Sierra Hearing Room, 2nd Floor, 1001 "I" Street
 – Sacramento, California 95814
The workshop will be webcast for those unable to attend in person. The broadcast can be
accessed on the day of the workshop at: https://video.calepa.ca.gov/.
More details available can be found in the original post here:
As well as in the CARB letter here:
Diesel Emissions Service specializes in diesel emissions parts, service and retrofits. DES has been successfully navigating CARB/EPA regulations for many years. We will be keeping tabs on these and other emissions related regulations as more details become available.
We hope you found this article on the upcoming CARB workshop on reducing emissions helpful. At DES believe in putting out educational and informative content to not only our customers, but for the general industry to grow and benefit from.
To share this article use one of the social media icons above.
DES is a recognized leader in the diesel emissions industry. We provide a wide range of services for municipalities, fleet operators, and all manner of transportation and construction businesses all across the west coast.
Diesel Emissions Service (DES) is a division of North State Truck Equipment Inc, a family-owned business, who has been providing bus and truck repair solutions since 1978.  In 2006, we started focusing on diesel aftertreatment retrofits (DPFs, DOCs, SCRs), troubleshooting, repair, and services to help customers in applying the correct technology for compliance with the growing clean-air regulations.  Since that time we have installed more than 15,000 retrofits across the country. 
We have four locations in California as well as facilities in Portland, Oregon and Surrey (Vancouver), British Columbia. DES offers a full line of DPFs and DPF accessories through the Redline Emissions Products® brand – including DPFs, DOCs, clamps, gaskets, weld bungs, CACs, sensors, etc at our online superstore. We also carry brands like Durafit, Skyline, Filtertherm® and more.
We're social, to stay informed follow DES on any or all of these platforms.
More News
Get the latest on the industry and DES.